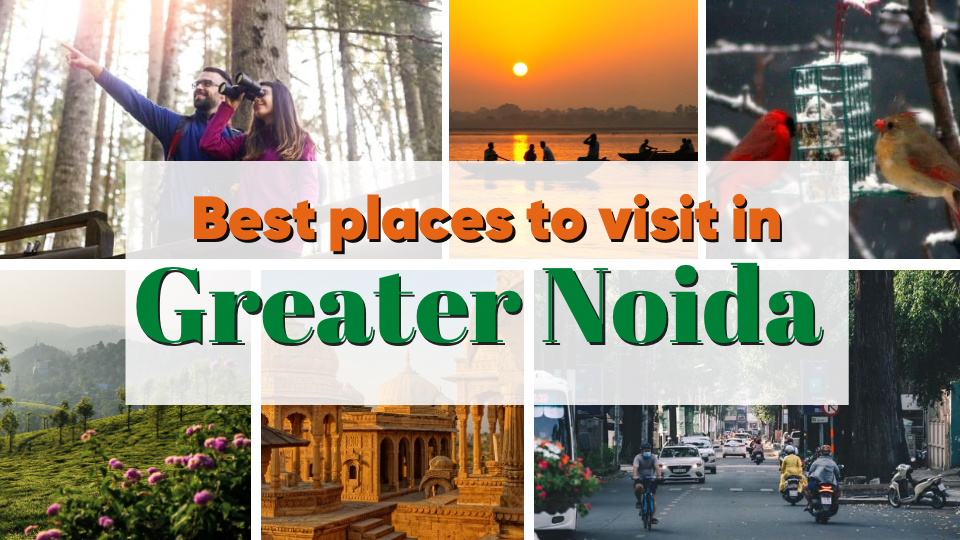 Greater Noida is the best city which is located in Gautam Buddha Nagar District. Here's the list of the best places to visit in Greater Noida.
India Expo Mart: This is a popular exhibition and convention centre in Greater Noida, known for hosting a variety of events, trade shows, and conferences.
Surajpur Wetland: This wetland is a popular spot for birdwatching, with a variety of migratory and resident birds making it their home. It's also a great place to take a leisurely walk or enjoy a picnic.
The Great India Place: This is a large shopping mall in Greater Noida, featuring a wide range of stores, restaurants, and entertainment options.
Buddh International Circuit: This is a world-class motorsports race track that has hosted the Indian Grand Prix. It's a popular destination for racing enthusiasts, as well as those who just want to take a tour of the facility.
The Okhla Bird Sanctuary: This is a protected area that is home to a variety of bird species, including pelicans, herons, and flamingos. It's a great place to go birdwatching and enjoy the beauty of nature.
ISKCON Temple: The ISKCON Temple, also known as the Sri Sri Radha Madhav Temple, is a beautiful and serene place of worship located in Greater Noida. It is a popular destination for devotees and tourists alike.
The Noida Film City: The Noida Film City is a large film studio complex located in Greater Noida. It is a popular destination for movie enthusiasts and offers guided tours of the studios and sets.