Compared to other cities, Greater Noida is quite huge in terms of geography and population, yet this does not lessen the volume and quality of the social media information coming out of the area. These 5 Greater Noida YouTubers are among the most well-known in the whole globe because of their engaging videos on topics ranging from music and gaming to comedy and beauty. Some of these YouTubers have achieved the greatest fame. Others saw their careers take off as they gained a following, such as those who began in music or fashion. Here we discuss the Top 5 Famous Youtubers from Greater Noida.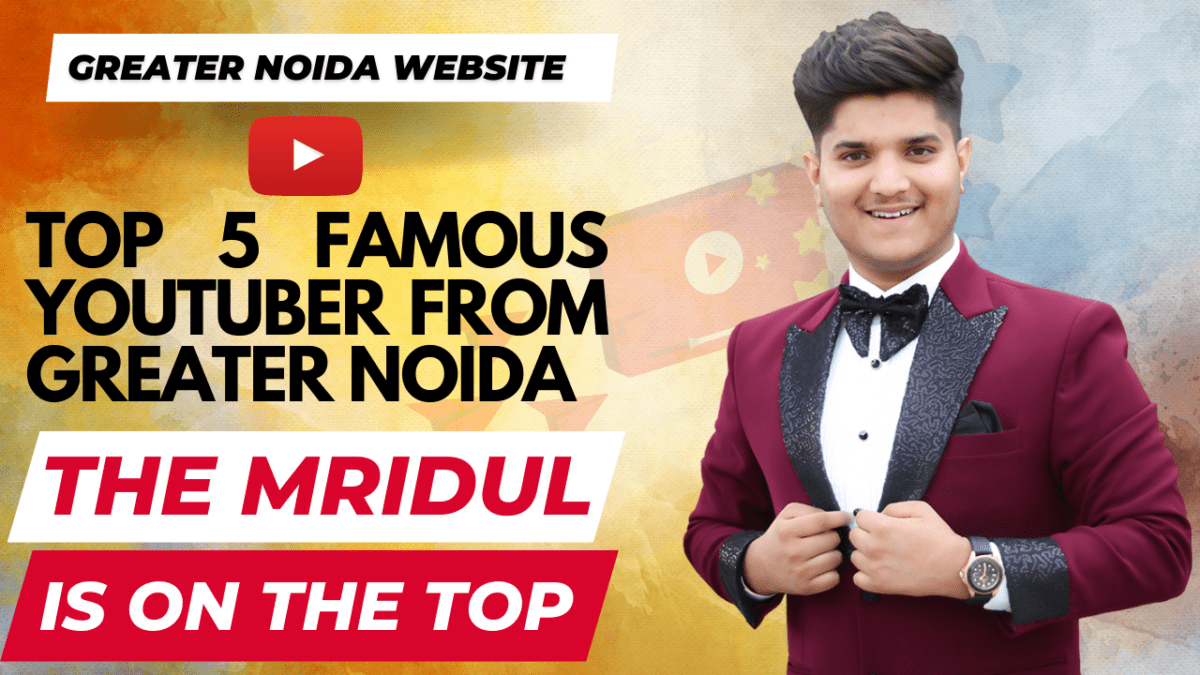 1. The MriDul from Greater Noida with 13.7M subscribers on YouTube
Over 13.7 million people subscribe to The Mridul YouTube channel, making him one of the most well-known Youtuber in Greater Noida. The MriDul films provide humorous and tragic stories  about family, friends, and other people.
2. Rojgar with Ankit Second most famous youtuber as a teacher from Greater Noida
They have been running Rozgar Coaching Center in Greater Noida for the last 13 years. Until today, They have taken fees from the needy children only after final selection and have given them a better result offline.
Due to this, Rozgar Coaching Center became famous as the No. 1 coaching in result. Rojgar with Ankit YouTube channel was started in 2018 due to the massive demand of the students.
3. Rajni from Noida with 67.5K subscribers on YouTube
Rajni Makes YouTube videos on Indian lifestyle movies with advice on cooking, beauty, and various other fascinating topics.
He creates VLOGS AND SIMPLE VIDEOS ON CERTAIN TOPICS.
His videos are exciting news, political, and travel-related