Jio Fiber in Greater Noida, Price, Plan, Free Trial Offers Details In 2023
Since Internet service providers in Greater Noida use the entire fiber infrastructure to reach your home, it gives you ultrafast speeds and a more dependable connection that enables you to run more smooth and Fast internet experience using apps. Jio fiber Greater Noida delivers the fastest possible internet speeds. Please choose one of our fantastic packages to start taking advantage of superfast speeds up to 1Gbps and enhanced upload speeds up to 1Gbps with unmatched dependability that can only come from one of the top jio fiber internet in Greater Noida.
looking for Jio fiber in Greater Noida Contact Number?
You are on the right place to get a direct contact number of the Jio Fiber Internet provider in Greater Noida if you are seeking an active Jio Fiber Internet contact number. 

You can also make call by click on below button.
Jio Fiber New Offers and Plans in Greater Noida 2023
AGM of Reliance Jio announced the launch of Jio Fiber new Offers. The Jio Fiber service can be applied for online in Greater Noida or by contacting the sales team directly.
In any case, you may use this service at home or in the office. For the installation of the router, you will be required to pay a one-time subscription fee that is refundable. To apply for Jio Fiber, please visit My Jio or Jio.com. To check the availability of pin codes for Greater Noida, or for more information, please contact our customer service department.
Jio Fiber - Overview of the Jio Fiber Plan
The New Jio Fiber Postpaid Plans Announced in May 2023
Note:
All Prepaid Monthly Plans with a Security deposit and Trial Plans are not in existence. Reliance Jio fiber Ended all offers in May 2022.
A

complete

overview of the Jio Fiber Plan
Customers will get a free Jio 4K Set Top Box (worth 6,400). Except Without the Jio Setup box mentioned in the above plans. Premium OTT Apps Subscription with Jio Fiber: Netflix, Amazon Prime, Disney+ Hotstar, Zee5, Sony LIV, Voot, Alt Balaji, Lionsgate, and more. As per Plans Free TV video calling, home networking, gaming, and device security (Norton) services (worth Rs 3300/-) and OTT applications are available.
The Reliance Jio Fiber is an all-in-one solution for broadband, free voice calls, high-quality call clarity, TV on demand, premium content landlines, and videoconferencing.
All Annual Subscribers will receive a 4K set-top box with zero-latency gaming for up to five devices. In addition to this, Jio Fiber will provide the following services. The fastest speed is up to 1 Gbps.
How to Apply for Jio Fiber in Greater Noida Area Registration
Find out how to apply for Jio Broadband Plans in Greater Noida
How to apply for Jio Fiber broadband in Greater Noida using the My Jio app.
Also, you can purchase Jio Fiber through my Jio app. Just follow the steps below. If you are already a Jio user, you probably downloaded my Jio app.
Step
–
Once the download and installation has been completed, you will be able to see the buy Link from Jio broadband option there once you have completed the sign-in process.
Step
– Once you click on the given banner, you will be redirected to the main page where you must complete the registration process for Jio Fiber .
Step
–
To submit your application, you must enter some information (such as your name, address, telephone number, areas, etc.).
Step – Once the security amount is paid, your registration will be completed, and you will receive your product shortly. After completing your Jio Giga Fiber registration in Greater Noida, you will have to show interest in Jio GigaFiber services in your area. You can also register from other areas for the Jio GigaFiber broadband connection, such as your work address, your parents address, friends address, etc.
Jio Fiber Service Available in these Societies and Sectors of Greater Noida and Greater Noida West
The Jio GigaFiber registration in Greater Noida has been completed, and you have expressed interest in the service in your area. Other areas can also be designated for Jio broadband service, such as your parents' home and your workplace. Registration is free of charge. You only have to pay the sales team who visit your home for (DKYC) document verification.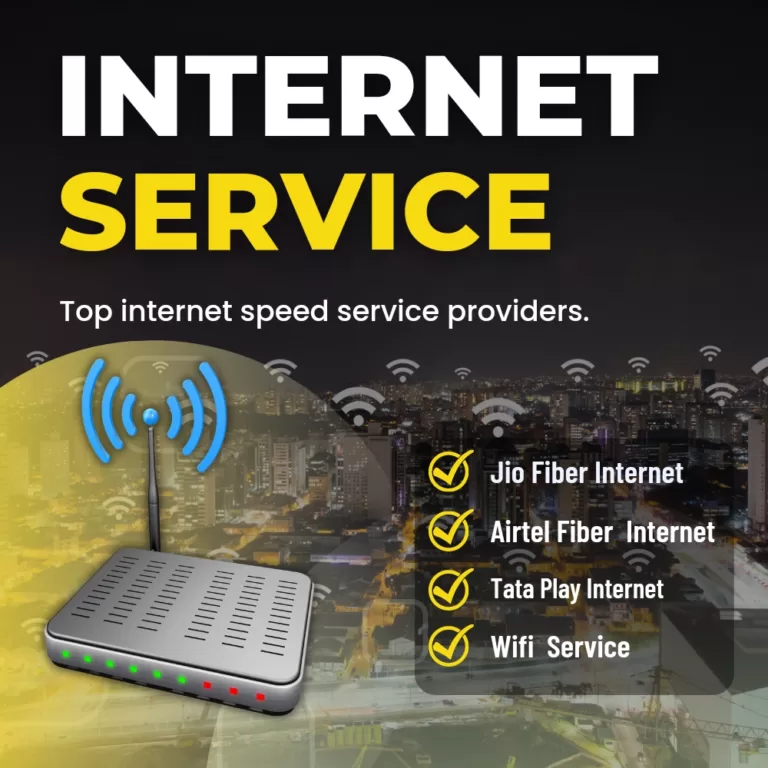 Jio Fiber New Offers and Plans in Noida and Greater Noida 2023
Jio Fiber Service in Noida, Greater Noida and Greater Noida West(Gaur City) Available
Share Jio Fiber Plans details with your friends and help them